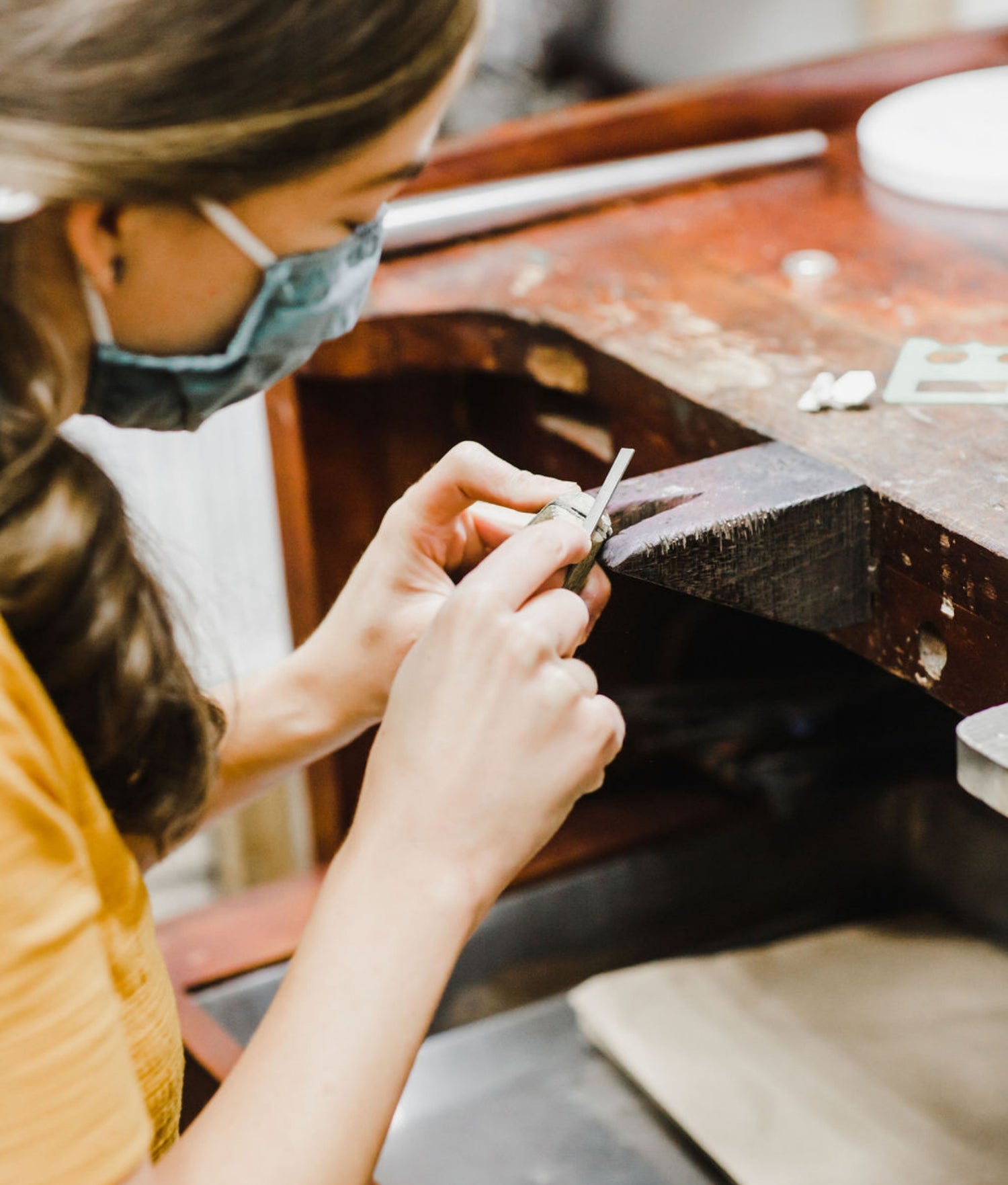 Find Out More
Details
Let's bring Fairmined silver to the USA!
By purchasing this material you are preordering Fairmined fine or sterling silver. Once we get enough orders we will buy the silver directly from the miners in Colombia. Orders will then be weighed and shipped from our Vermont studio.
You 
must
 have a Fairmined license number to purchase and sell this grain as Fairmined. 
Please provide this in the notes section upon checkout so we can record your purchase on Fairmined Connect. If you are unable to provide a license number and wish to sell this as Fairmined material we will have to cancel your pre-order.
If you are not yet a licensed brand you are still welcome to purchase this material! You are welcome to make claims and market it as "single origin," "artisanal and small scale mined gold," "known origin," or "known mine." But you cannot advertise this material as Fairmined unless you are certified.
You can read more about
the standards
and
becoming a licensed Fairmined supplier here
.
No mercury was used in the processing of this material. Due to mining regulations in Colombia, mercury is illegal to use for metal extraction or processing of ore.
More about Fairmined:
Fairmined-certified gold (and silver) comes from artisanal and small-scale mining organizations certified to the Fairmined standard. This certification guarantees that the gold has been extracted to prioritize environmental health, human dignity, and sustainable development; contributing to the transformation of lives in these mining communities.

More about Fairmined Silver:
At this time there are no Fairmined silver mines. All the Fairmined silver that is available comes from Fairmined gold mines and is a result of the miners finding silver veins while mining or recovering silver that is also present in the gold ore. Artisanally small mined (ASM) silver requires lots of labor and hard work to extract from the mines and then process the ore. This is the major contributor to the true cost of this material. The majority of silver in the world is mined through large scale mining (LSM) methods. This requires lots of huge machinery, digging huge holes in the ground (miles across) and moving tremendous amounts of earth. Due to the scale of silver mining at these larger mining endeavors the market price is able to stay low, much lower than what is fair to the ASM miners.

Grain
Fairmined silver grain oz amount per order.


Metal Sourcing
100% Fairmined certified fine or sterling silver.

Pre-order details
Please note this is a pre-order product. We will ship your order once we have enough pre-orders to purchase the grain from our supplier.

Please view our Resizing & Returns Policies HERE.
Our Commitment to Sizing Inclusivity
We can make our rings in ANY size at no additional cost!


Find Your Ring Size
Excited about your beautifully crafted ring, but don't know your ring size? No problem! We will send you one for free!
REQUEST RING SIZER